Wind Day Tour on Sail Boat Favignana and Levanzo
Wind Day Tour on Sail Boat Favignana and Levanzo
Our skippers, guided by the passion for the sea and the wind, will lead you to discover the pristine beauty of the Egadi Islands to make you spend an exciting day aboard our sailing boats equipped with every comfort.
The Tour will start at 9.30am from the port of Trapani and will end at 18.00pm about.
Let go of the moorings and hoist the sails, your day will begin. Route to Favigna and Levanzo. Throughout the day there will be swimming stops in Cala Rossa, Cala Azzurra, Bue marino, on Favignana and in Cala Fredda and Cala Minnola on Levanzo. We will also stop in the port of Favignana to visit the village.
At each stop you will be given the opportunity to swim and use snorkelling equipment.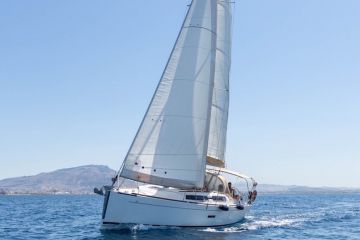 Select data and travellers
Why book on Tourist Lines?
Free cancellation up to 7 days in advance

No booking fees

Secure payments

24/7 support

Immediate booking confirmation

Issue of electronic ticket

Covid security
Our priority is to maintain high hygienic standards to ensure the full safety and health of our guests.
For this reason we have specific procedures that we put in place:
Detailed sanitation of the common areas. Hand sanitizer available to anyone.
Maintaining the distance of at least one meter between each guest and the use of sanitary devices by our staff.
Daily check-up of our employees to ensure they are symptom-free.
In case you have booked a tour and experience symptoms, we offer you the option to cancel or move your excursion.
Do you need help?
Tourist Lines has created a direct line with its customers. You can use the email service or WhatsApp number to contact us and to clear up any doubts you may have.
Problems with the booking? Contact Tourist Lines, our team will guide you through the procedures, solving any issue in a short time.
Rely on us! Tourist Lines leads you even before navigation…